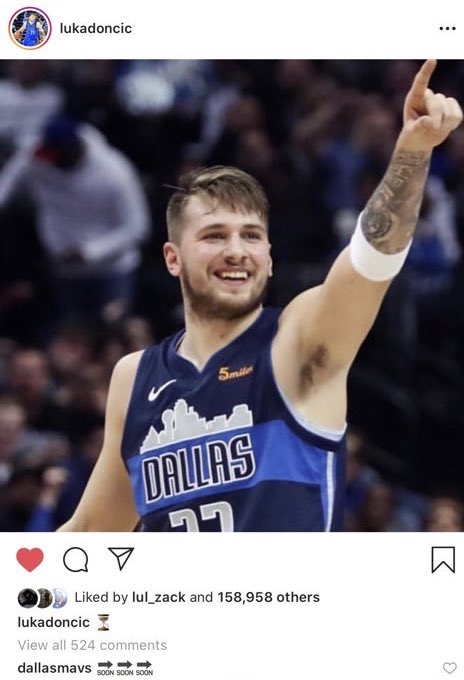 Copyright Infringement is nothing to mess around with. A lawsuit of that magnitude could have Luka tied up in a courtroom all season. Just a bone headed mistake that could end up costing Luka his second year. He's got no excuses either. Everyone knows he has a loving, supporting mom that could easily taken a picture for him:
He didn't have to copyright infringe aka copy and paste a pic of himself from google images to his IG. Luka has now put himself in jeopardy of being a defendant in the courtroom, instead of being a defender on the basketball court.
Is this what we will be seeing from Luka next season:
Instead of this:
Its a shame too with how hard Luka's been working this off-season.
Last year, he recorded 21.2 points on 42.7 percent shooting from the field (32.7 percent from beyond the arc), 7.8 rebounds, 6.0 assists and 1.1 steals in 32.2 minutes per game, which earned him the ROY award. But after promising Mark Cuban he would get a 6 pack over the summer, those numbers were surely going to go up: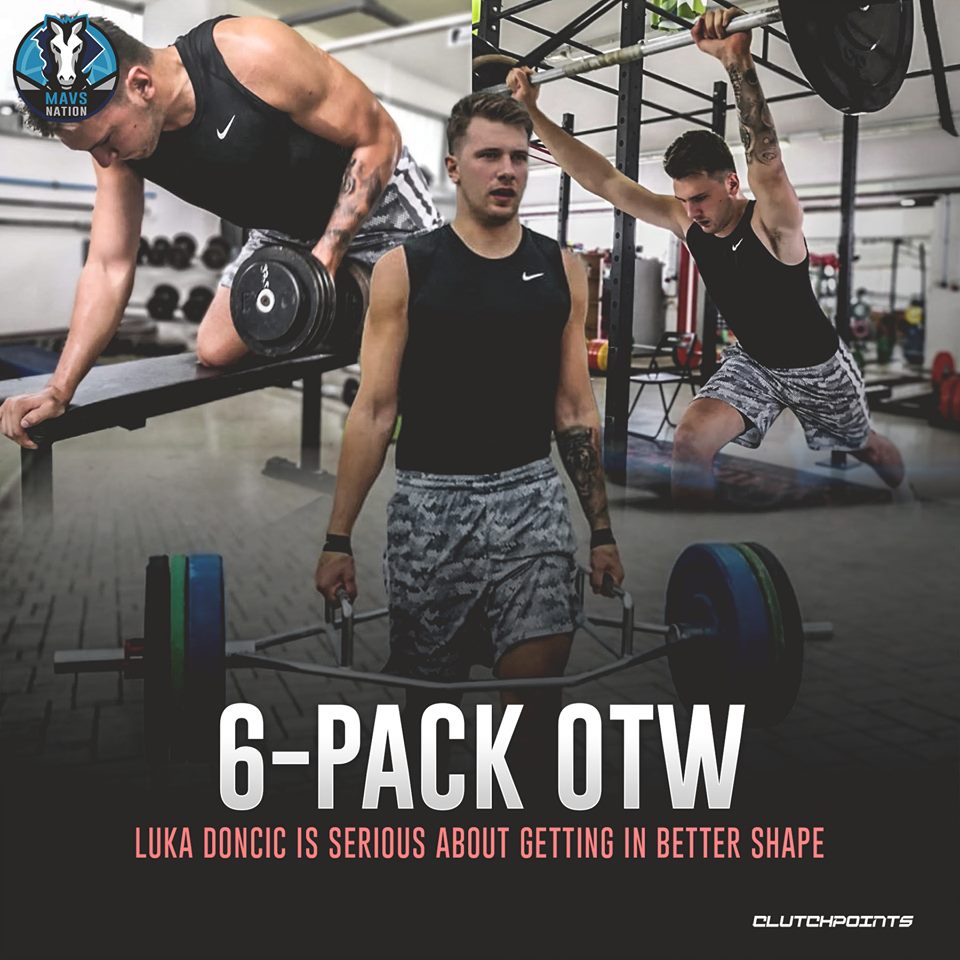 My sources have even told me Luka now has 5 of the entire 6 pack. Just one pack to go! So, if this news is to be believed as true, it could be a crushing blow to Luka and the Mavs.