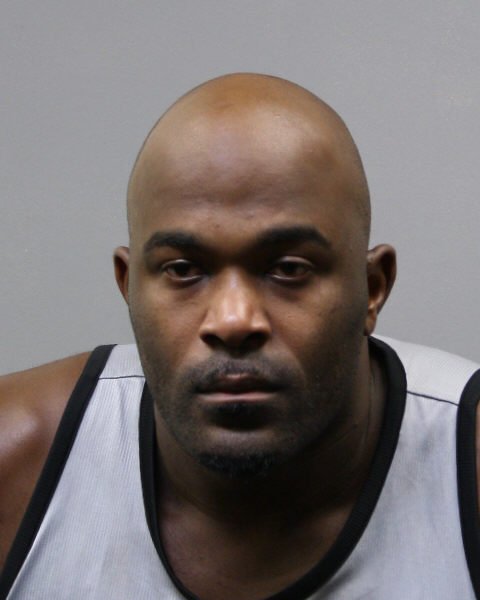 Mario Williams, the former Texans Defensive End and the No. 1 overall draft pick out of NC State in 2006, was arrested Wednesday after he was accused of trespassing into his ex-girlfriend/baby mama's home.
According to court records, the now 34-year-old Mario had been banging on the front door of her apartment last night and she refused to let him in. Mario apparently then used a garage door opener he allegedly made via a universal remote to gain entry into her apartment. Once Mario got into her apartment, she repeatedly demanded that he leave —in a video obtained by TMZ, you can hear her saying, "How did you get in here?" A rambling Mario claims a law enforcement officer opened the garage for him.
Even scarier for the lady is she had a protective order out against Mario, and their child was present in the home when this went down. Luckily, police officers arrived quickly.
Mario was arrested on a misdemeanor charge of criminal trespass and booked into the Harris County Jail. The court records state that a mental health/intellectual disability assessment has been ordered for Mario.
Pretty sad stuff. Going from this:
To this:
Back in 2006, when the Texans selected Mario with the first overall pick, young me was PISSED. I wanted the Texans to draft Vince Young. At that time, the Texans had David Carr and Sage Rosenfel as their QBs. Honestly, looking back on it, I was definitely right. I also think if the Texans took VY, VY could have had a completely different career. It would have allowed him the opportunity to play in front of his hometown and more importantly not play under Jeff Fisher.
However, Williams did ultimately have a pretty solid career. He spent six seasons with the Texans, racking up 53 sacks and 11 forced fumbles. He departed Houston to join the Buffalo Bills on a six-year, $100 million contract that included $49.5 million guaranteed. Williams' time with the Bills came to an end following the 2015 season, and he landed with the Miami Dolphins on a two-year, $17 million contract. He only spent one season in South Beach before "retiring."
He's now only 34 years old but by the looks of it, he doesn't appear to be making a comeback anytime soon.