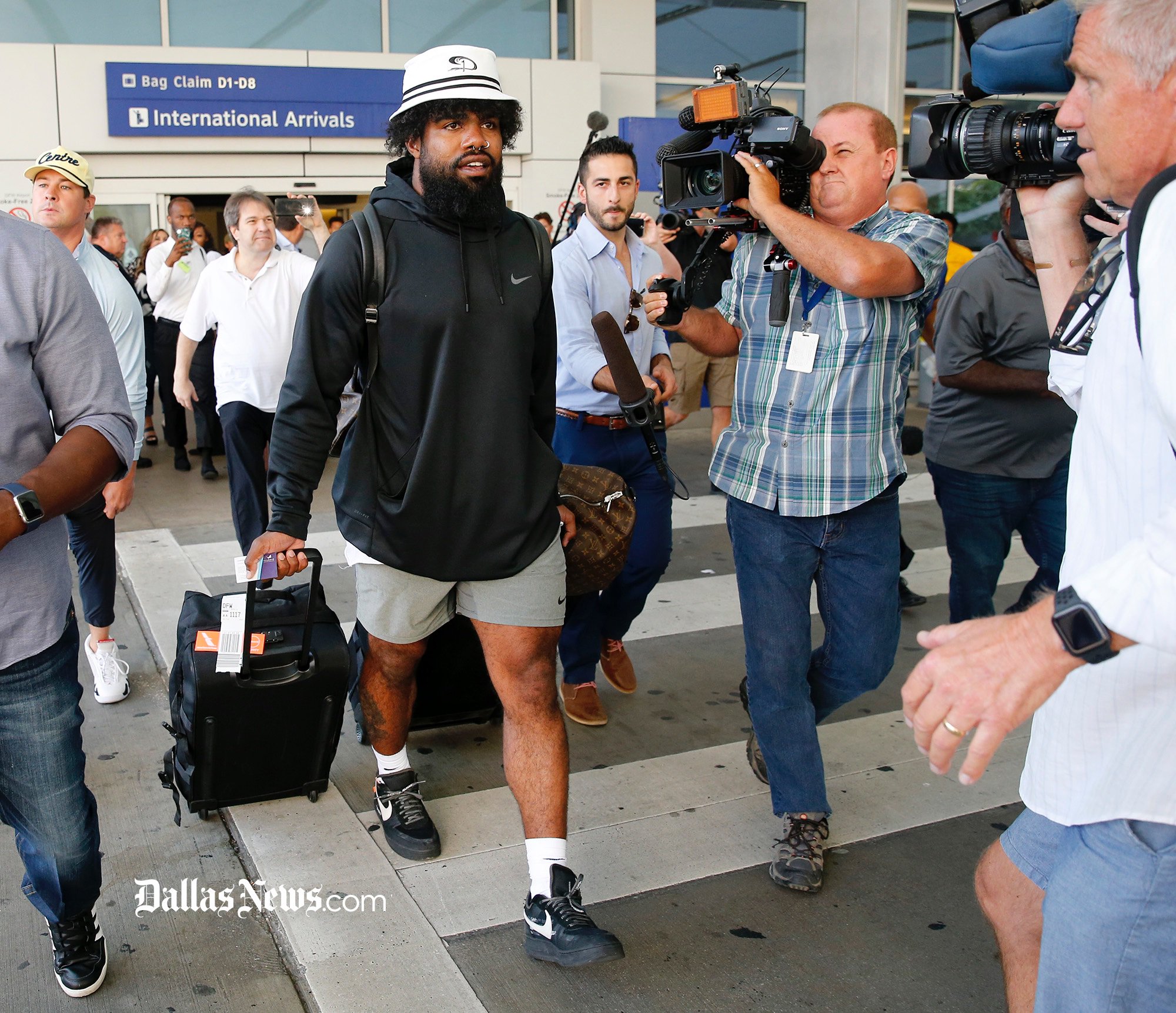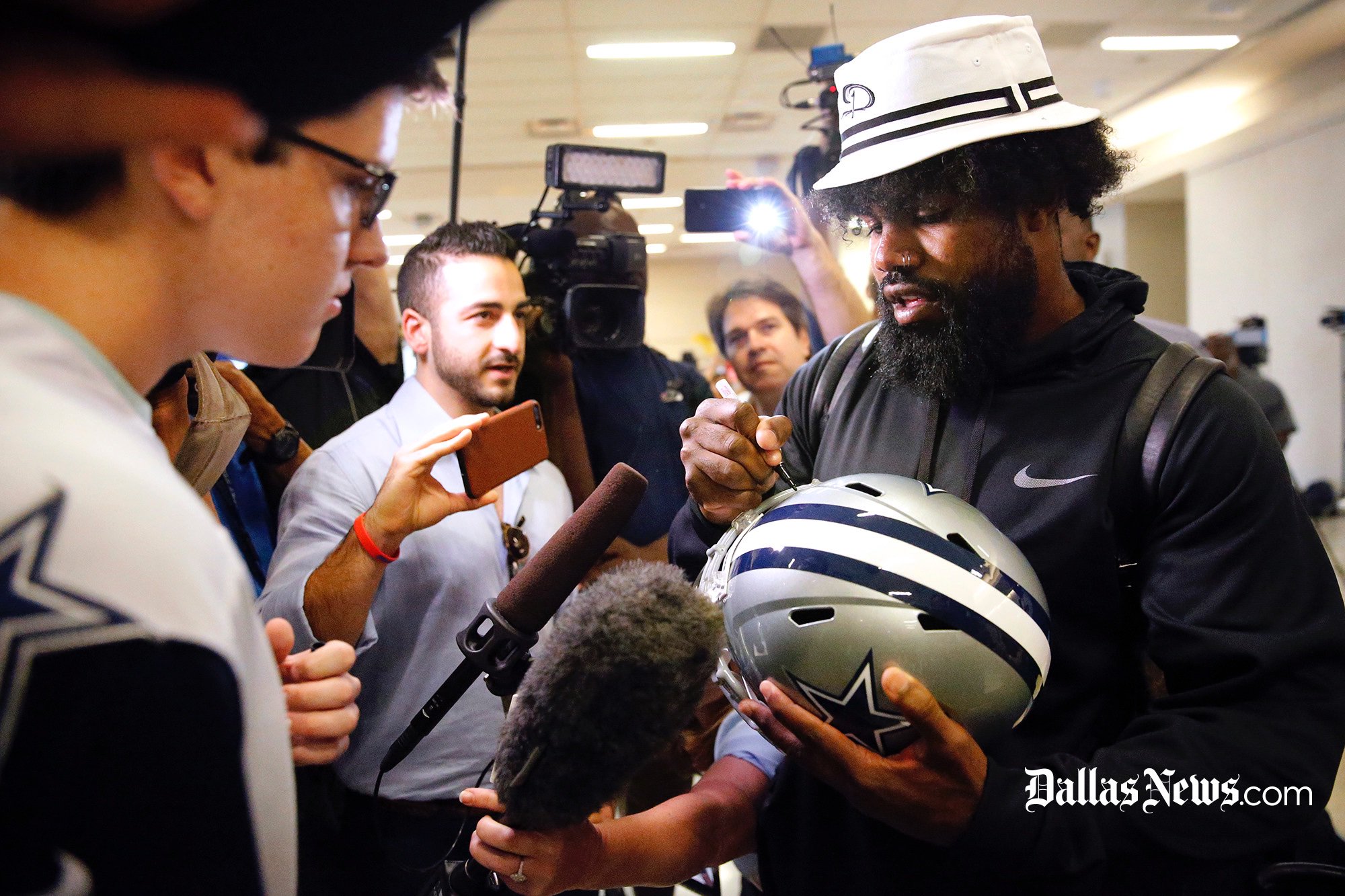 First of all, I love the bucket hat look. Absolutely class. With a little sass.
However, it's a pretty big miss by Zeke for not having a Nike bucket hat on deck. I mean he has on a Nike sweater, Nike shorts, Nike shoes, even Nike socks. Zeke's got to be smarter and complete the look with a Nike bucket hat. Points will have to be deducted for that.
Now for a guy who is about to be $100 milly richer, some may argue this is a "sloppy" outfit. These haters probably want to see a little more pizazz and flash, like some Gucci or Louis Vuitton. But those hating assholes also probably have never traveled. Because when you spend the day in an airport, you dress for comfort, not style. You don't want to be at Chili's slamming a triple dipper and margs only to spill it all over your nice clothes. What a disaster.
I will say this though, Zeke's outfit does make my conspiracy theory sensors go off. Nike had to have paid him to wear all Nike, right? Knowing Zeke would be plastered all over the internet as soon as he stepped foot in America, its honestly not a bad idea by Nike.
If that's not the case, then it's a pretty wild move by Zeke to wear basically an entire outfit of Nike. Even when filmed in the airport he says "I've been ready" but if he was really ready, then why did he only have Nike to put on? No Adidas, no Tommy Bahama, etc. Just Nike? Makes you think.
But wait, is that Zeke music. Is Zeke all showered, cleaned up and ready to go? Sure seems like it: