No doubt the entire Texans team is getting drug tested today, right? Also, you have to wonder who invited Snoop, was it Hopkins or known weed lover, Texans' offensive lineman, Laremy Tunsil?
Based off the video and matching dreads, I would put my money on Hopkins.
But what makes this move by Snoop interesting, is the fact Snoop's the ambassador of all things LA. I don't know who the mayor of LA is, but if asked I would probably say Snoop. So, why wasn't Snoop in the LA Chargers locker room after the game? Well, as much as Snoop is a big LA guy, he is an even bigger partier guy. Snoop clearly wanted to celebrate with the champs (Texans 27, Chargers 20), not mope around with losers. After all, he only brought sativa with him, not indica.
Unfortunately, the pictures posted by the Texans twitter account did not have any audio to put up on soundcloud, BUT luckily my sources told me just exactly what was said.
Deandre Hopkins: Snoop, I don't smoke weed.
Snoop:
Snoop: This bro is definitely going to snitch on my ass: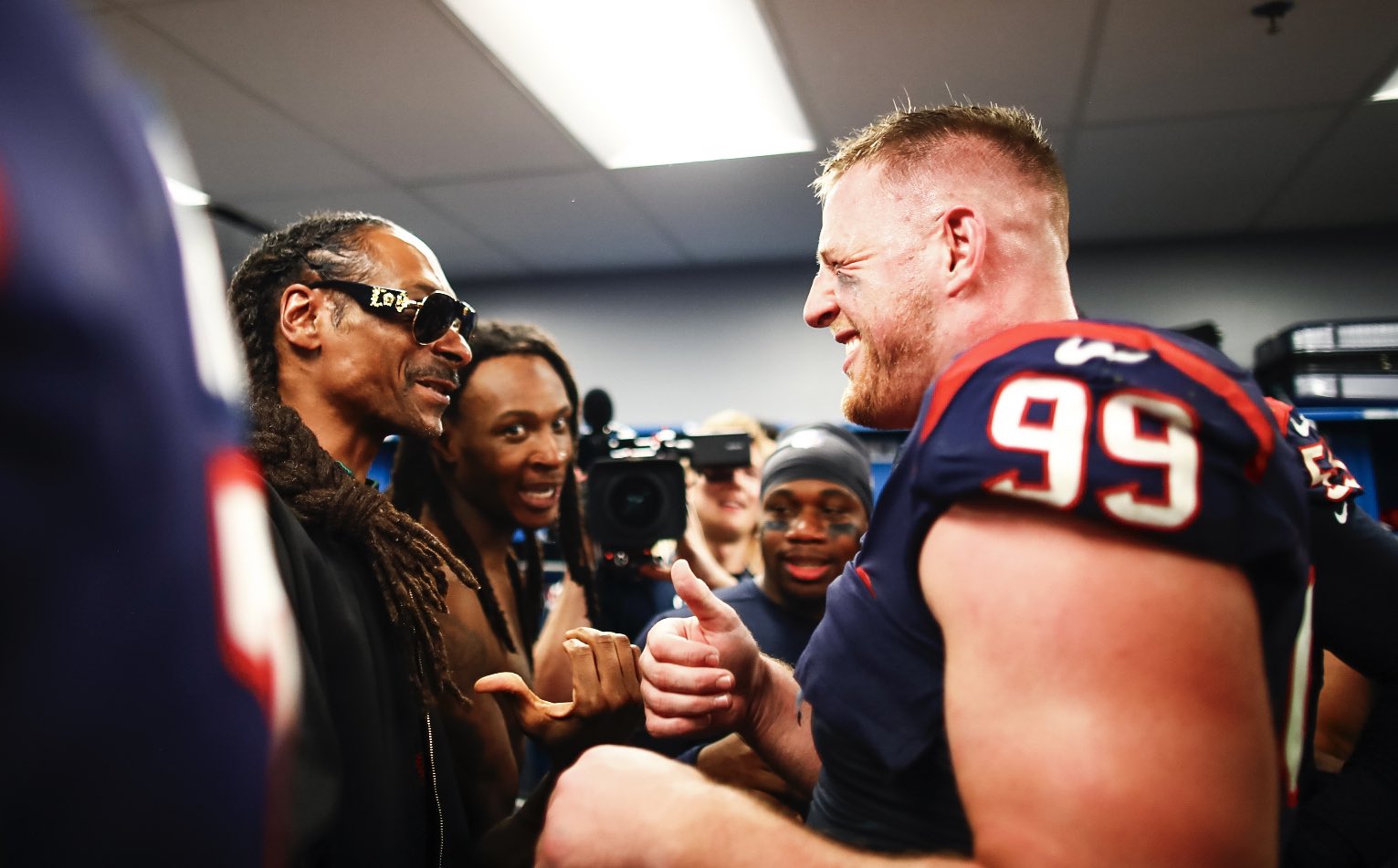 Snoop: Puff puff pass, now ya hearrr me: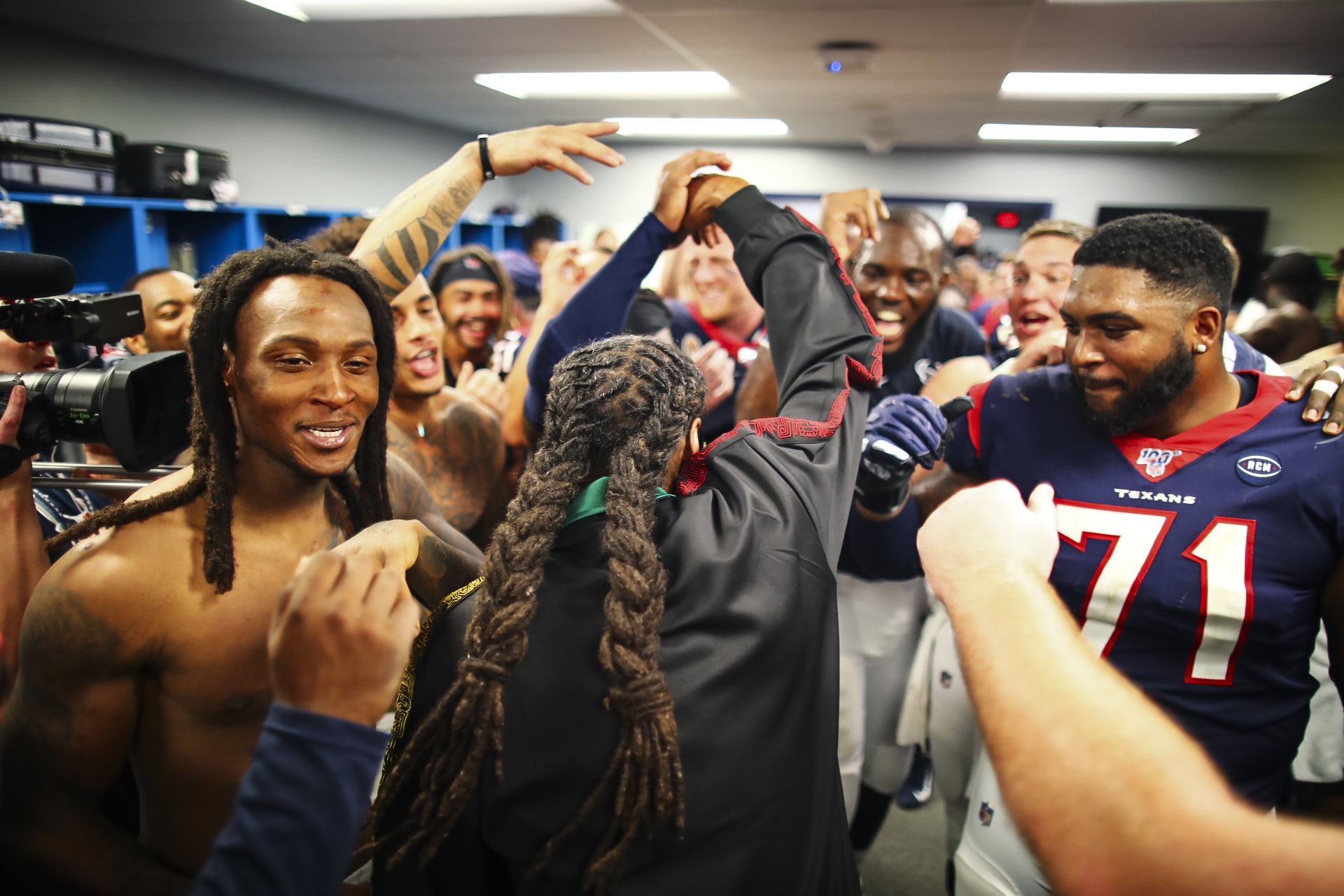 Snoop: I'm so fuckin high, Deshaun!
Deshaun: I'm geekin out, Snoop!