First of all, does this look like two ladies who are about to allow their men to blow a Game 5 playoff win: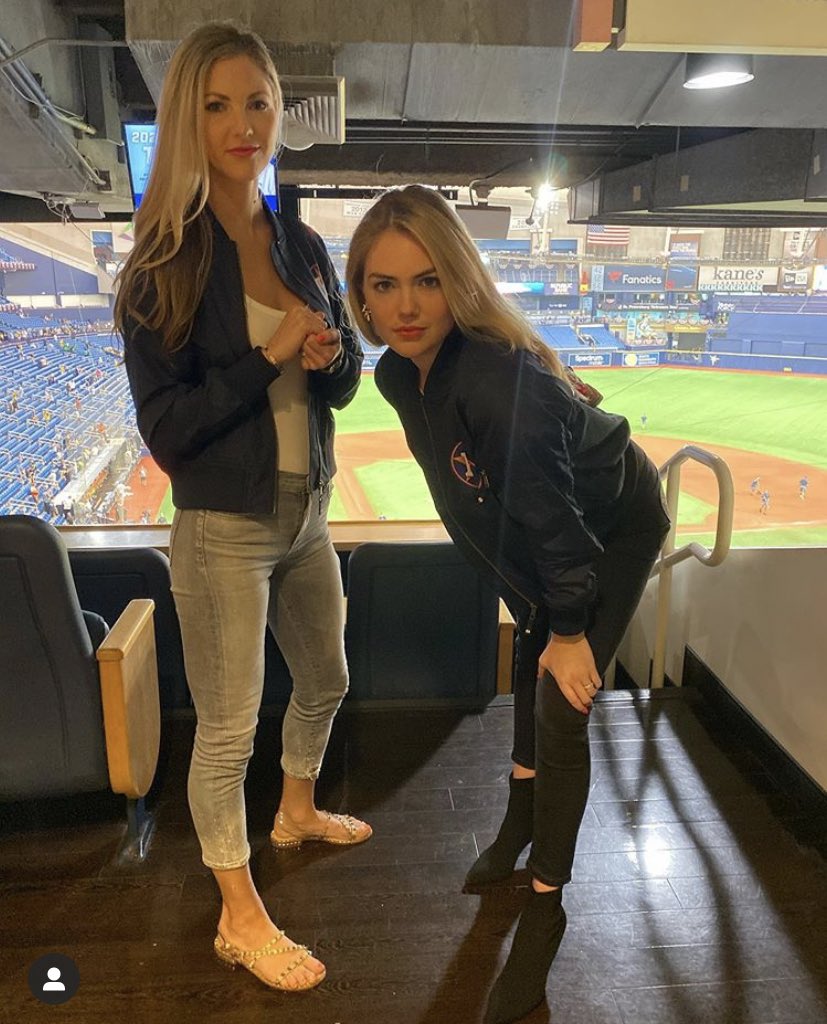 It sure as hell doesn't to me. Mrs. Amy Cole and Mrs. Kate Upton Verlander look rested, determined and ready to kick ass.
There's just no way Gerrit Cole and Justin Verlander are going to do anything to make their wives unhappy. Especially looking like that!
But here is why I also LOVE the Astros tonight.
When a starting pitcher's over/under strikeouts is set at double of the opposing starting pitchers, you would be an absolute idiot to not take his team. Especially, when Vegas is setting that over/under at fucking 9.5.
Now, all season I have been telling anyone who will listen to take the Over on strikeouts any time Cole steps foot on the mound. It's been my bread and butter all season, especially over the last month.
In September, Cole pitched six times and averaged seven innings, 3.4 hits, 0.9 runs, 1.1 walks, 12.7 strikeouts, and a game score of 78.9. His over/unders each time were being set anywhere around 8-9.5. Do the math, I went 6-0 over the month of September taking the Over on Cole's strikeouts.
In Game Two of this series, I also took the over on strikeouts (8.5) and Cole did not disappoint. He authored one of the most dominant postseason pitching performances ever, striking out 15 Rays with 7 scoreless innings.
If I wasn't so fucking bad at betting NFL games I would be rich on betting Gerrit Cole strikeout Overs.
Bottom line, it is simply impossible to be more dominant over an extended stretch of time than Cole has been and if past results are any indication of the future, it it sure to be another shutdown performance tonight.
Which leads me to how you can get rich tonight. Parlay the Astros ML with Cole's strikeout Over. You're welcome.