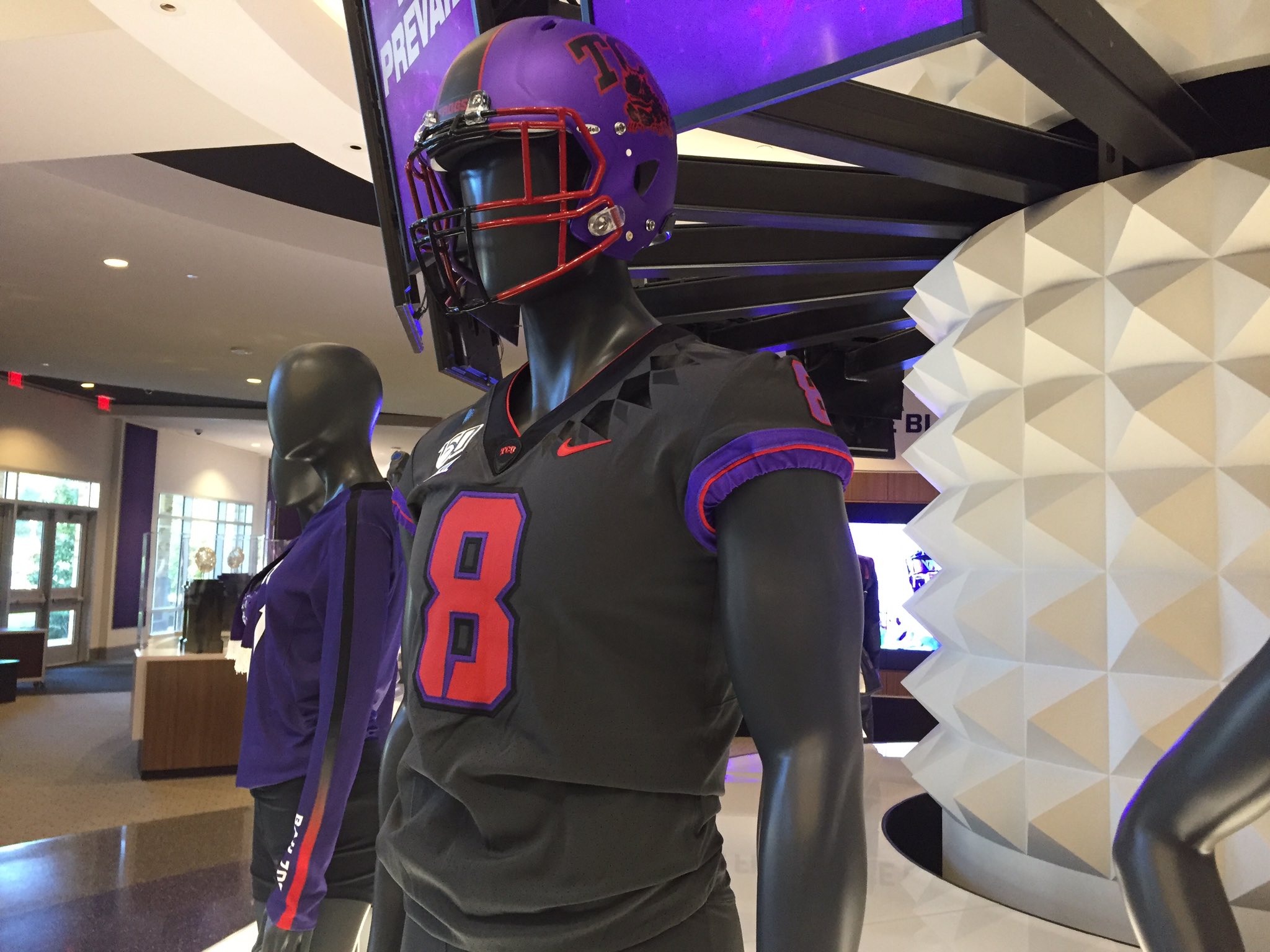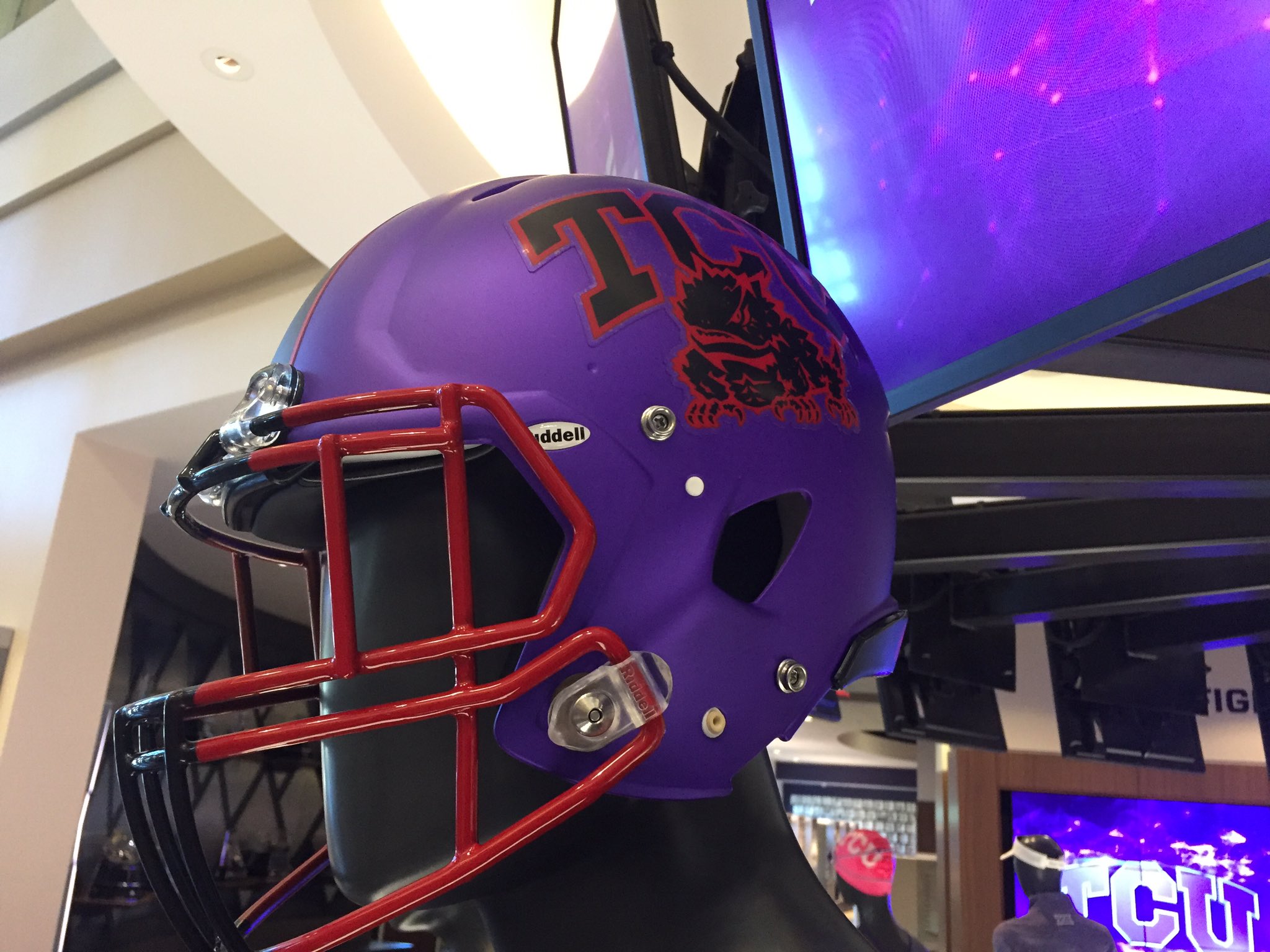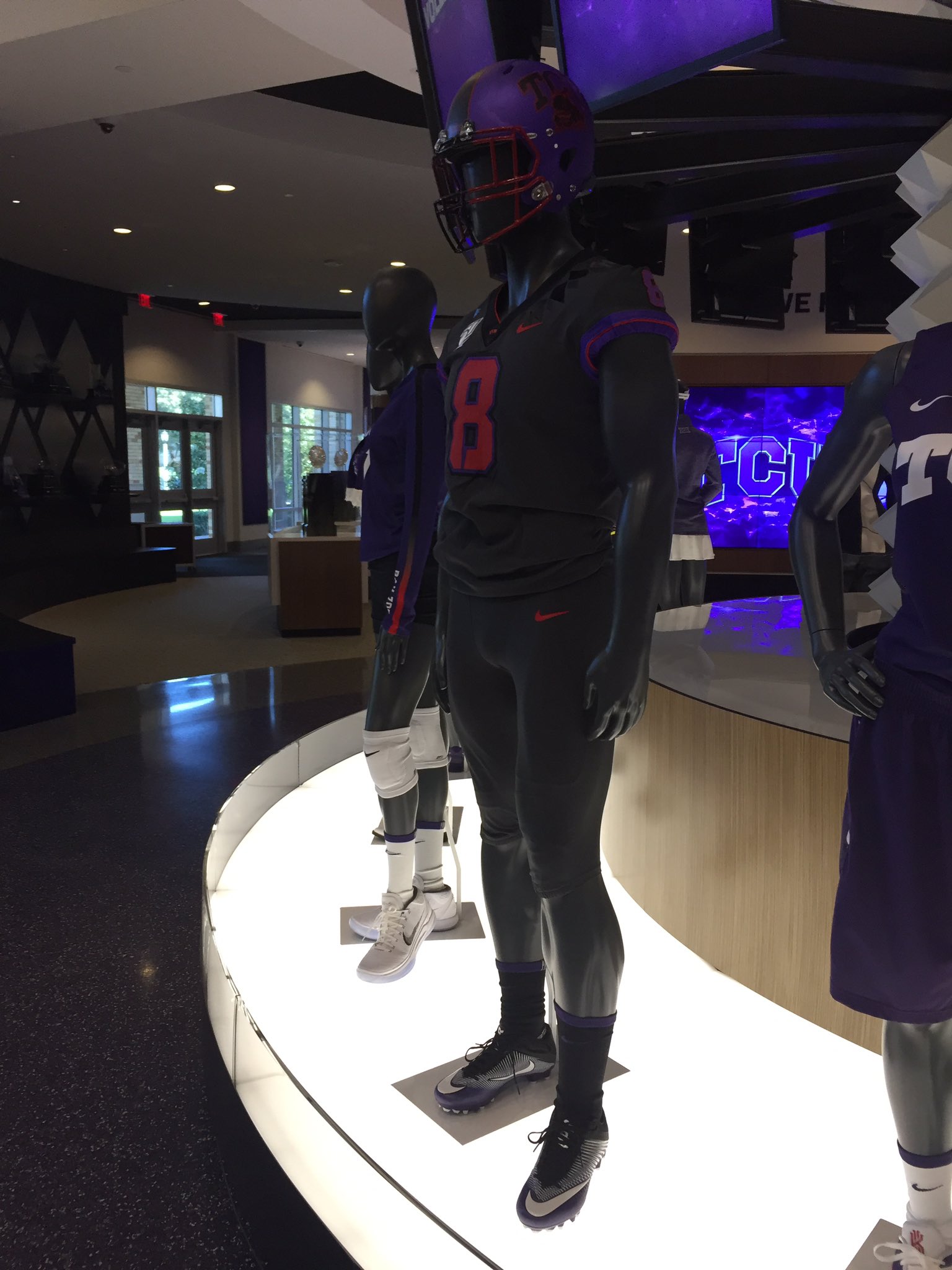 0/10.
TCU fans have to be left wondering who approved this trash and why? It's the biggest game of the year for TCU and they're honestly going to prance their players out onto the field in this shit? Purple and RED?!
Clash city, Population TCU's new uniform.
If I'm a TCU fan/player I am legit PISSED. First of all, I'd want to know when did we become to cool for our original school colors? I would also want to know the name of the moron that decided you know what — purple, black and white just isn't good enough, we need fucking red! And we need it this week!
This entire fit is the most unintimidating, gross, least fashionable, and embarrassing display of school pride I have ever seen out of a program.
When the betting lines opened on Sunday, TCU was a 2.5 point favorite over Texas. Within hours though the line went to even money. People were shocked. No one could believe a line could change so drastically, so quick. It had some people thinking their must be some major injury to a TCU player. Nope. It was simply these disgusting uniforms that caused Vegas to have a sudden change in heart.
I don't blame them either. Because there is no way a team that takes the field in this garbage comes away with a win.