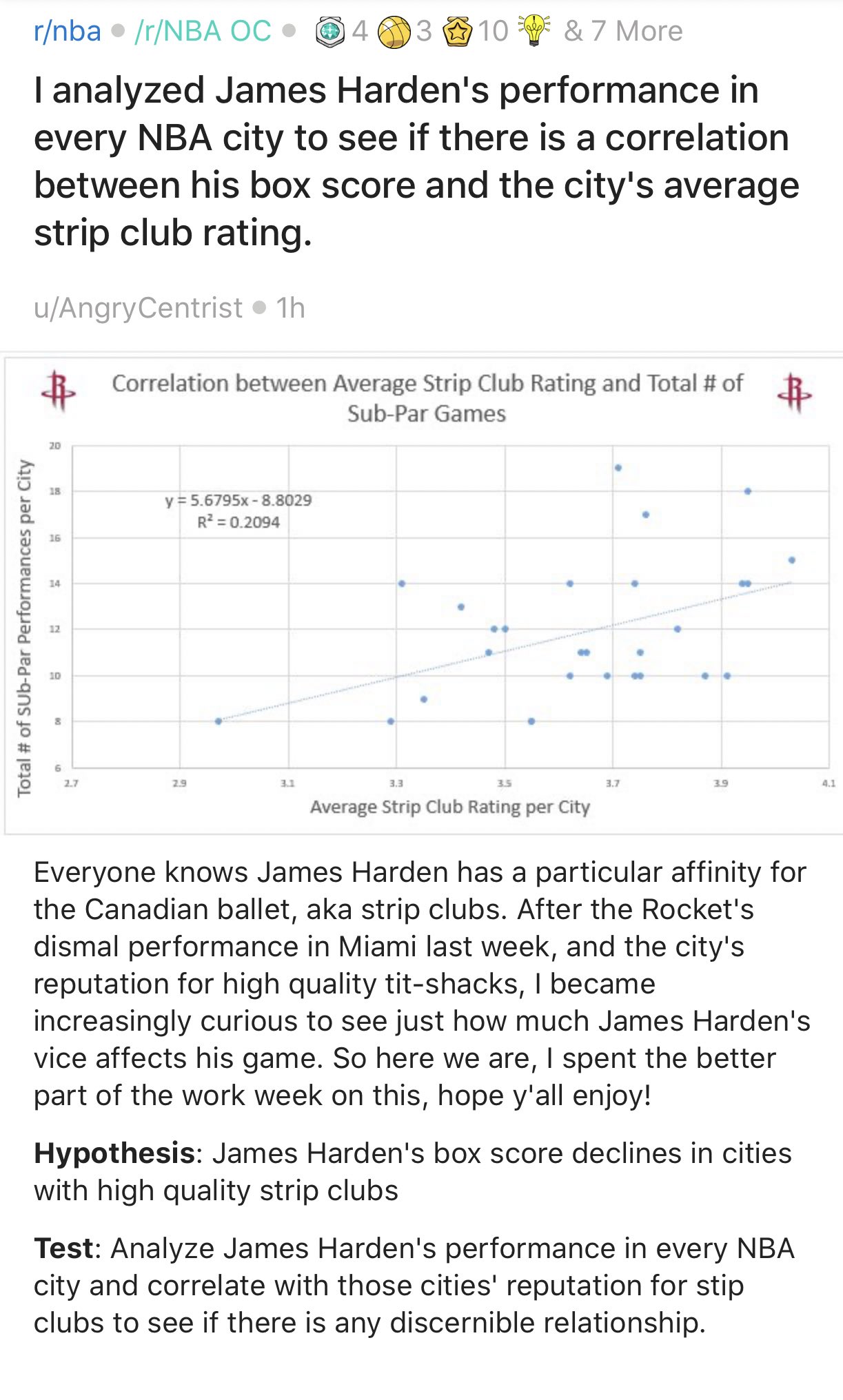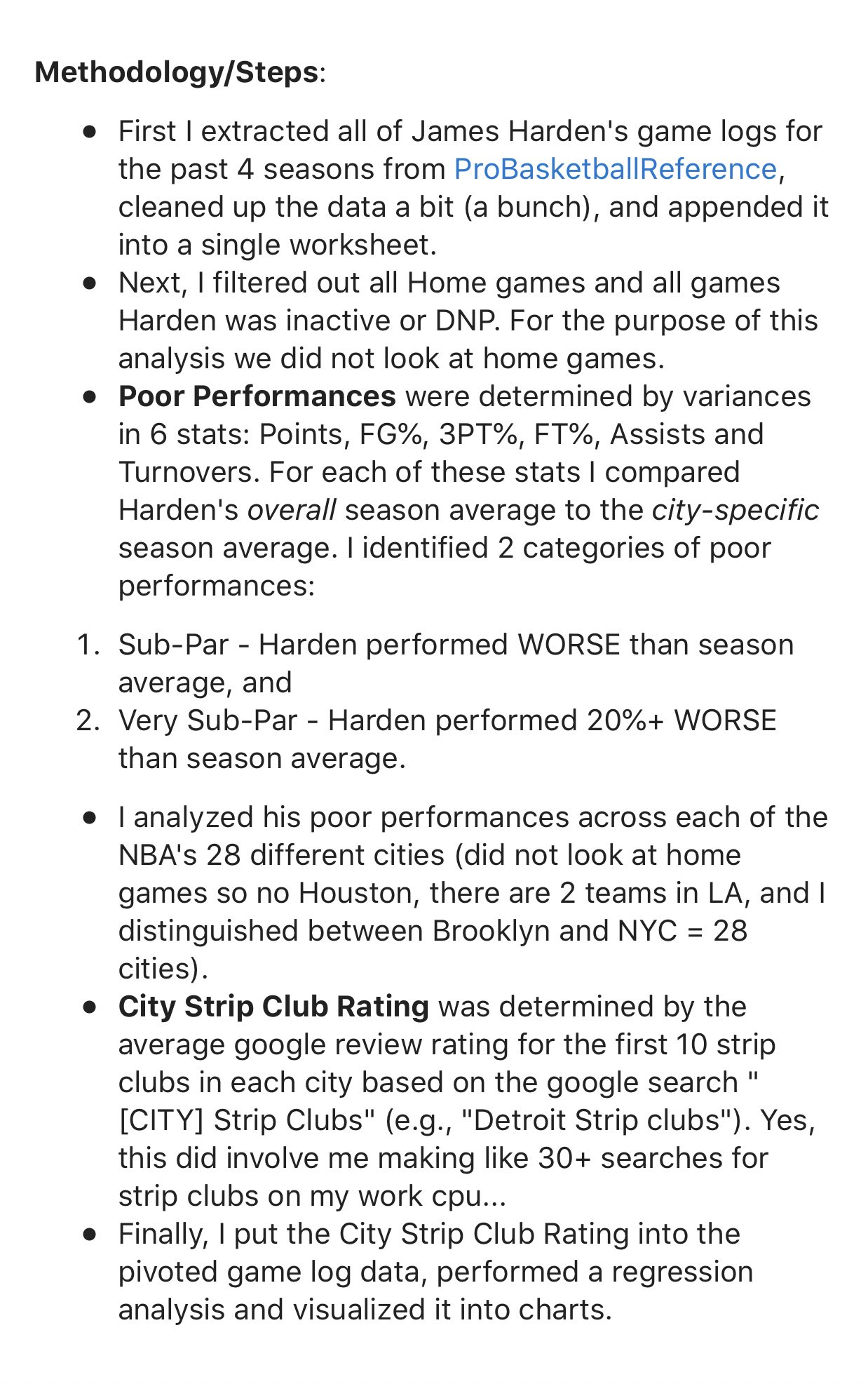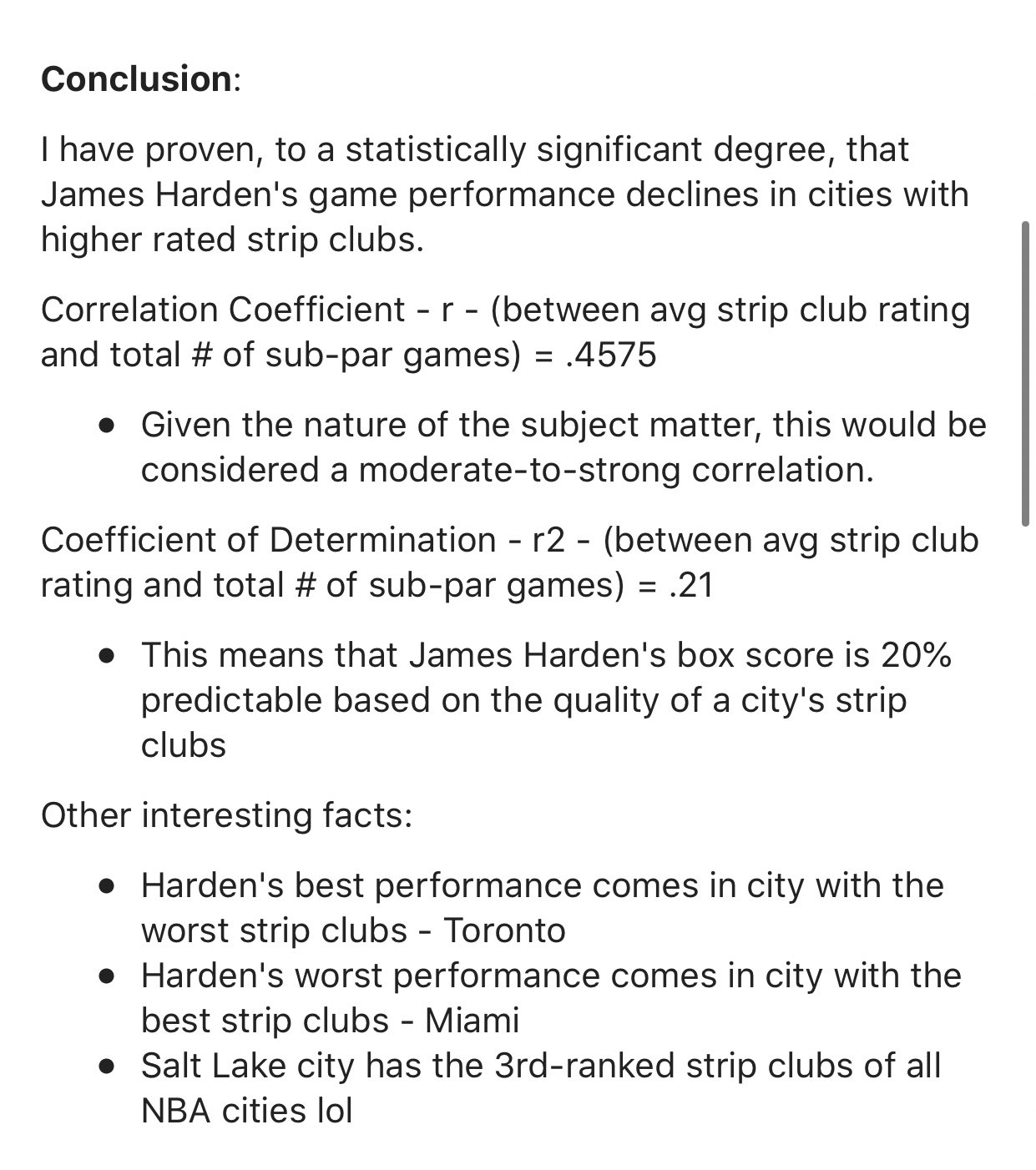 Look, it's no secret Harden loves strip clubs. The guy has his own banner hanging up at Dreams strip club in H-Town: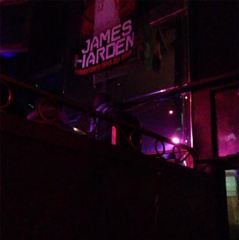 You only get your jersey retired in the rafters if you win a championship or spend a shit load of money at the strip club. Harden has yet to win a championship in his career, so, do the math. There's a reason why I've named his patented one-legged three "The Strip Tease":
Personally I always thought Harden's strip club infatuation was healthy for him. He's a single dude looking to blow off some stress, while also having fun and bonding with teammates during a long, grind of a season. But as a die hard Rockets fan to now find out it may actually be hampering his game is concerning.
On the other hand, as a degenerate gambler I can't deny the new found strip club statistic definitely peaks my interest. So, I did what anyone in my situation would do and researched the cities with highest number of strip clubs per capita in the U.S. to make sure I bet against the Rockets whenever they're playing in those cities. Here is what my research found:
1. Portland (Trailblazers)
2. Atlanta (Hawks)
3. Miami (Heat)
4. New Orleans (Pelicans)
You're welcome.