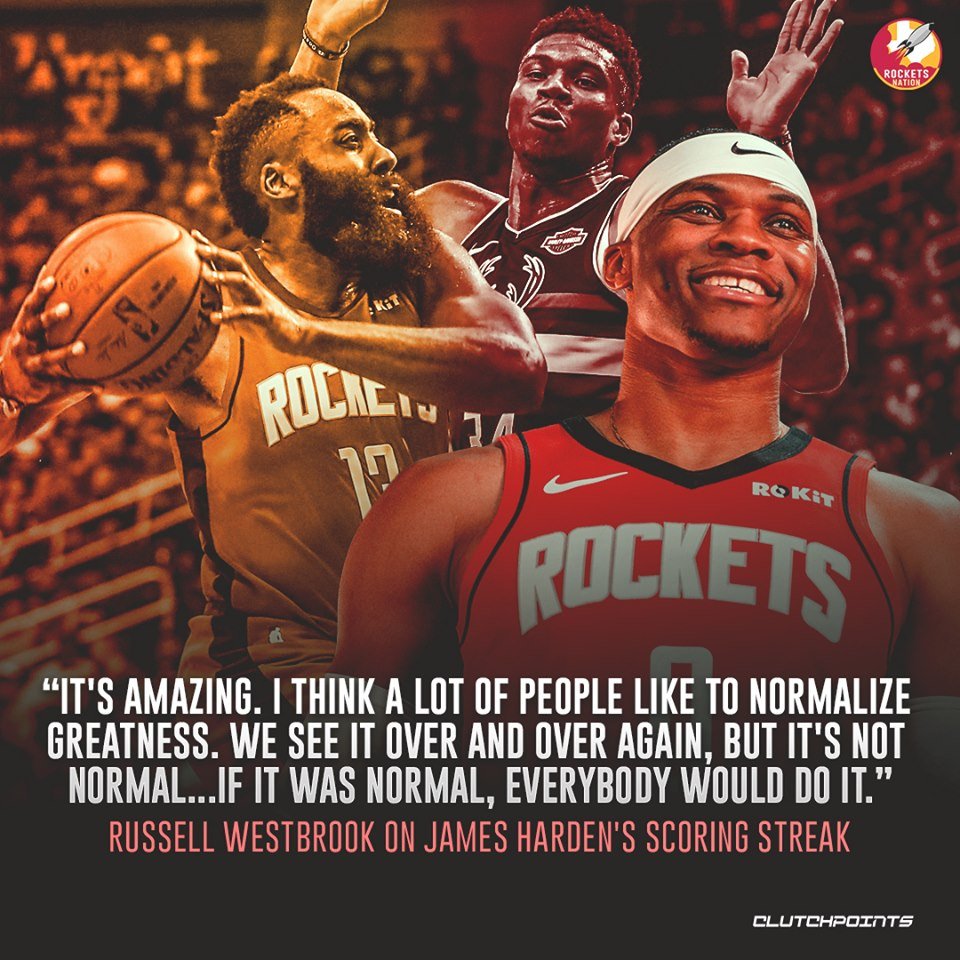 If you haven't turned on ESPN in two weeks, spoiler alert: Harden is on one to start the season. Last night was no exception either, as he dropped 36 points and lead the Rockets to their 8th straight win. This is now the 11th time in 12 games Harden has put up more than 30+ points, which gets him dangerously close to averaging 40 fucking points a game. Absolutely unreal domination from the Beard.
But if you watched the Rockets all last season this really shouldn't be a surprise. He's been putting up these type of numbers for almost two seasons now. However, what is the surprise is Westbrook. When the Rockets made the move to get Westbrook this offseason a lot of talking heads dismissed the idea that he could coincide with Harden. Saying Westbrook is a scorer only and will not be willing to be the Robin to Harden's Batman.
In just 14 games though, Westbrook has shut the haters up. Just listen to that interview "I'm just here to help", and clearly he's done just that as the Rockets are the hotest team in the league with Harden being the clear MVP frontrunner of the entire League.
It's obvious Westbrook recognizes this is Harden's team and he is OK with that. He's also doing just fine in his complimentary role, example last night:
If the Rockets can keep this up they are going to be a PROBLEM come May. It's honestly hard to imagine there will be a team who can keep up with them in a 7 game series. Just too much fire power between Harden, Westbrook and Capela.
PS: Russell if you're reading this: