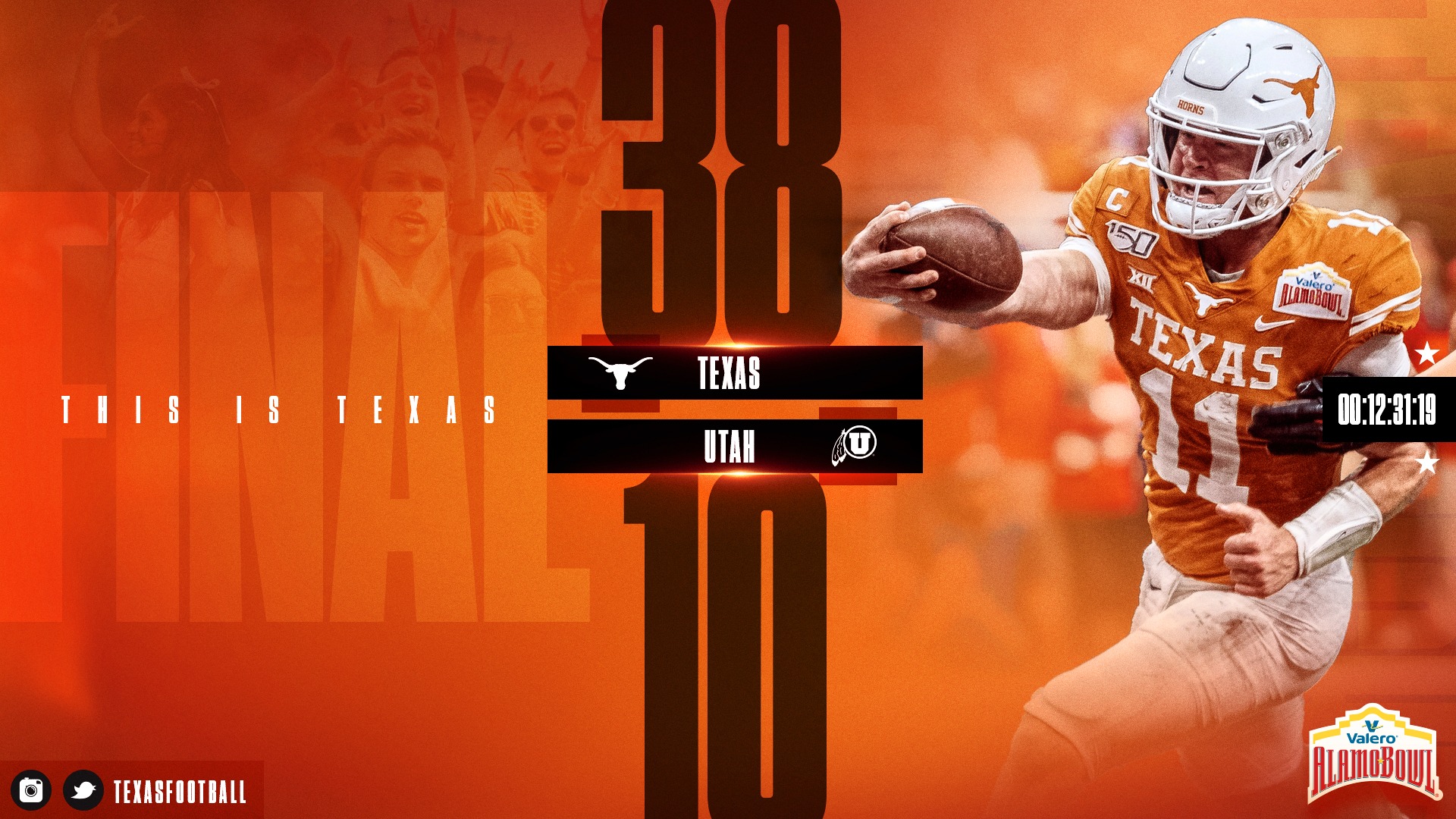 Last night down on the river walk, Texas manhandled No. 11 Utah 38-10. Utah came into the night ranked 1st in rushing defense, 4th in yards per play and 3rd in total defense. No one told Ehlinger though because he absolutely went off. Passing for 201 yards, 3 TDs, adding 73 yards on the ground and 1 rushing TD to earn himself the Alamo Bowl MVP.
Keantay Igram also had himself a night, running for 108 yards and 1 TD on 13 carries to help bring the Longhorns rushing total to 231 yards.
Our defense was dominate all game too, holding the Utes scoreless in the first half and limiting them to just 254 yards and 4 of 14 on third down conversions. Sophomore linebacker Joseph Ossai led the way with three sacks on Utah's quarterback Tyler Huntley, with Texas ending up with a total of 5 sacks on Huntley.
After the loss, Huntley had this to say:
Excuse city, Population Tyler Huntley. And what an epic excuse too. Is he really trying to call San Antonio a vacation?!? Guy needs to vacay more. Or someone should tell Huntley about Hawaii. He would be dazzled.
Not to mention, Texas also indulged in all San Antonio has to offer aka Sea World:
Yet we still managed to show up ready to play on New Years Eve. And although we may have started off the game a little slow, we didn't blame Sea World, vacation or queso for the slow start. We just kept grinding and eventually found ourselves ahead 38-10 against the No. 11 team in the country by the time 2020 struck.
Now hit it, boys: