Missouri State has hired Bobby Petrino to be their next head coach, making the announcement this morning.
The coaching search though was not without drama, because yesterday reports surfaced that Missouri State (FCS) was actually planning to hire notorious cheater, cover upper, Waco bad boy, Art Briles to be their new head football coach.
Now, some people are saying this was no more than an amazing PR job by Missouri State. That Missouri State wanted to spread false rumors about Art Briles being their next coach in order to soften the PR blow when they announced another formerly disgraced coach, Bobby Petrino, as the head football coach. Petrino was of course fired from Arkansas after having an affair with a student, which all came to head when he and the student crashed on his motorcycle, leading to this legendary picture: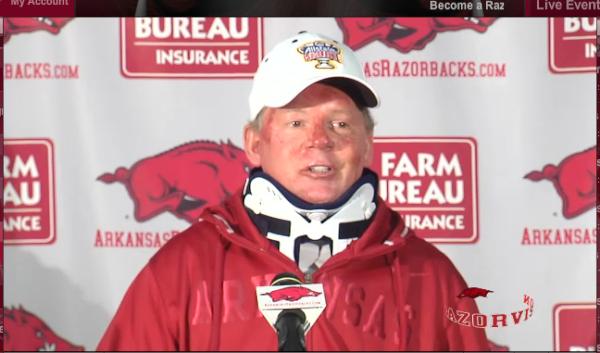 As for Briles, since leaving Baylor he has jumped from coaching overseas in Italy to making his return back to high school football this past season where he was the head coach at Mount Vernon.
Briles though couldn't escape controversy, even in the high school level. After Mount Vernon jumped out to a hot 3-0 start, outscoring opponents 151-36, Briles was accused of illegally recruiting players.
A lot of the Art Briles' stans believed other schools in the Mount Vernon District were just jealous and throwing as many allegations as possible to see what would stick. But of course it's hard to not wonder, was Art really up to his cheating ways? And if he can't stay away from these type of indiscretions while operating in a high school capacity, he surely won't be able to refrain from his bad boy ways in college?
Either way, as of now Briles will remain the head coach at Mount Vernon HS.