Mr. Fieri, everyone knows you're a winner — both on and off the kitchen. Being a winner is your brand. It's what brings people both near and far to your fine establishments all across the country.
So, in looking for an XFL team, it's of the upmost importance you pick a winner. And sitting at 2-0 and a top of the XFL Power Rankings is my Houston Roughnecks: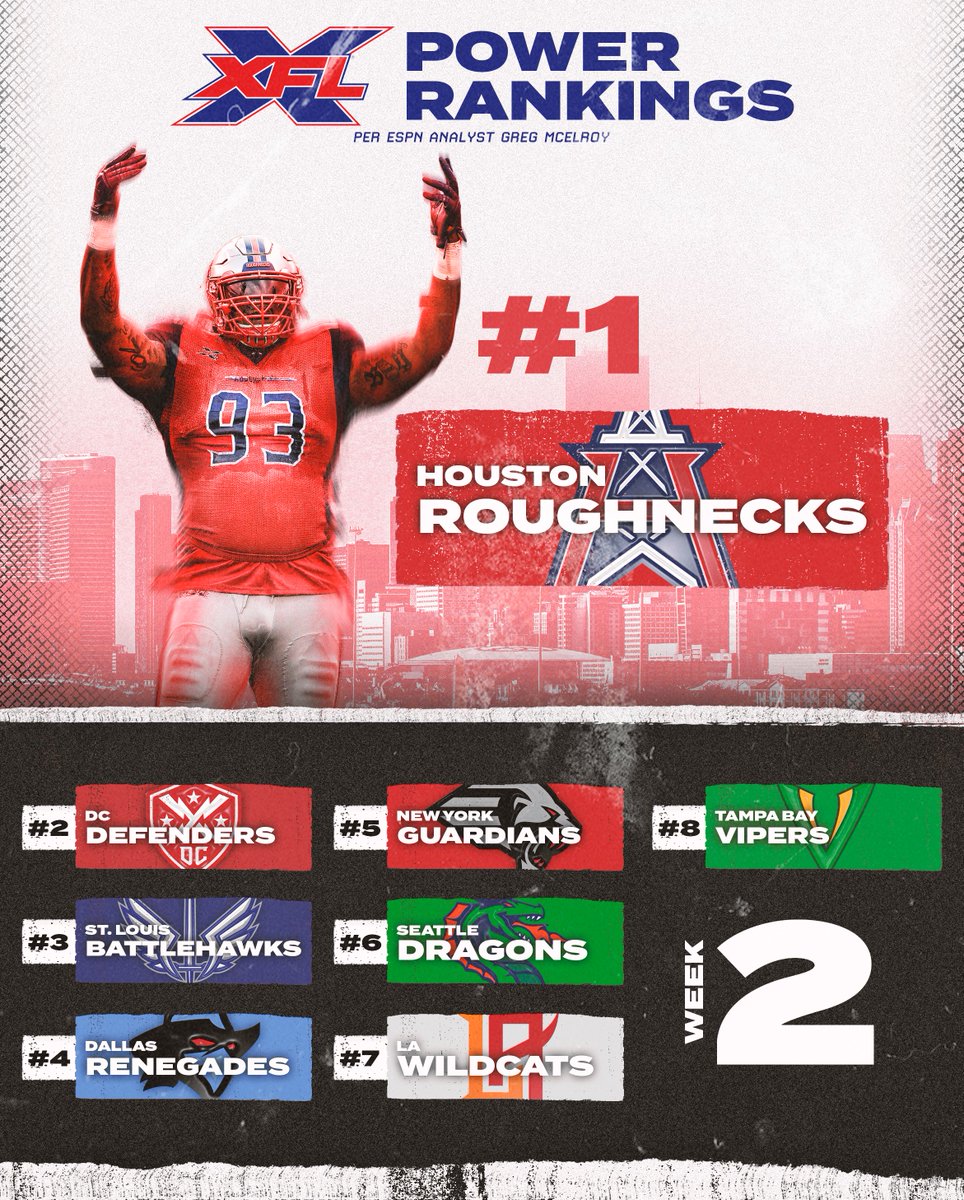 Now, besides you being a winner, Mr. Fieri, there's also not a single person walking this earth who doesn't associate you with flare — again, both on and an off the kitchen:
And if you're looking for a team that can match the intensity and flare you bring to the kitchen each and every single day, you need not look any further than my Houston Roughnecks, Run N' Shoot high powered offense, ran by the No. 1 QB1 in the XFL, PJ Walker:
Winner: Check.
Flare: Check.
Formal Invite by the Roughnecks:
Check.
Welcome aboard, Mr. Fieri. What are we making tonight?