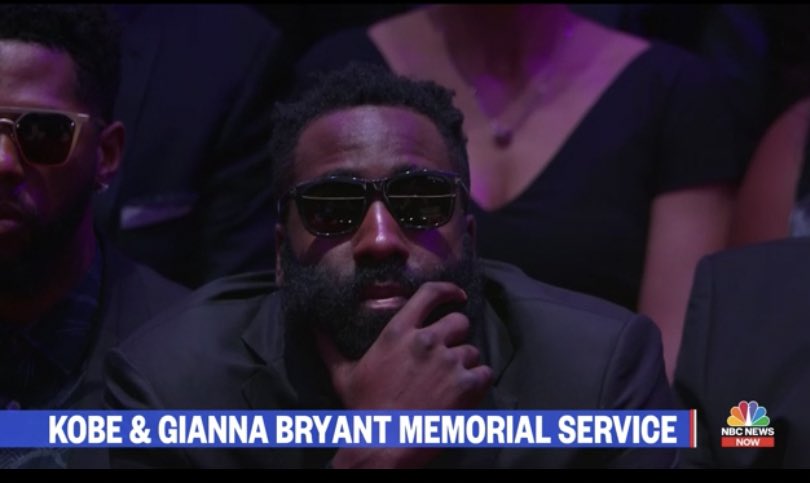 If you're living under a rock, today was Kobe's memorial service at Staple Center. And really nothing I could say would do it justice, so here are some clips:
Just an incredibly sad, painful reminder that one of the GOATS to walk this earth is gone. Something Harden, Westbrook and Tucker all took in live from the Staples Center. Tucker saying:
"It's minor compared to what we just got to experience," Tucker said. "Got back here to play. Glad it worked out so we got here in time. Just a normal game. It meant everything. To me, it was a no-brainer. We had a chance to be there, to actually be there, one of the best memorials I've every been to. It was amazing all the love and all the outpouring from the fans, and everything around the whole event was amazing. So, it was cool. It was super emotional for everybody, everybody in there, to see how strong his family was, how everybody, literally everybody from all walks of life being there. It was amazing."
So, the fact they went from that to hours later this:
Is absolutely ridiculous. Such an emotional rollercoaster.
And of course Harden doing Harden, dropped 37 points with 31 of those coming in the first 24 minutes of the game. Oh and he also added 9 assists, 6 boards and 2 steals to go along with it.
When the Beard puts up those numbers, the Rockets beat the Knicks 123-112 every time. Including tonight.
After the game Harden spoke about the day:
Respect.