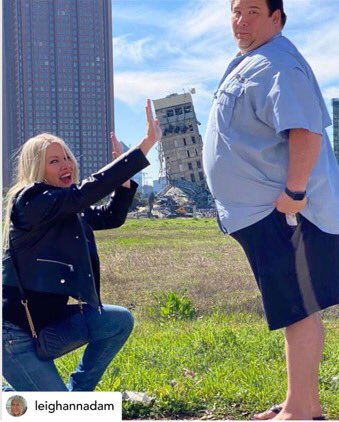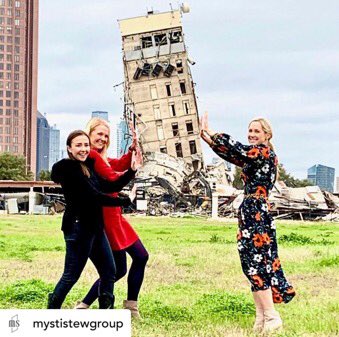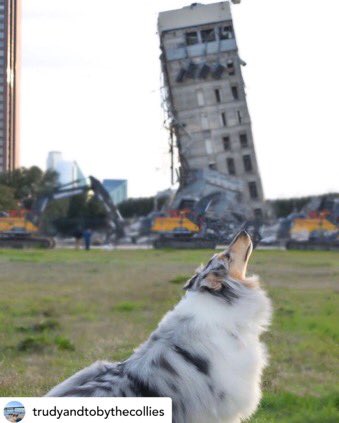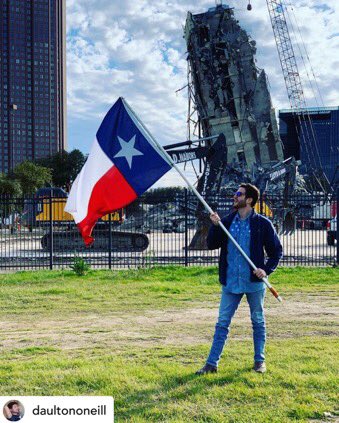 Goes to Italy once.
But if we're being honest, the Leaning Tower of Dallas is pretty sweet. I'd actually even go so far as to argue that it's more hipster, easy going, edgy and grounded than the Leaning Tower of Pisa:
And ever since the Leaning Tower of Dallas came into our lives this past week, people can't get enough of it. It's as if it's become the new mascot of Dallas. People both near and far gathering around to get a glimpse and selfie with it.
Some people are even comparing the Leaning Tower of Dallas to QB1 Sam Ehlinger:
Unfortunately though, I'm being told city officials plan on trying to finish the job and knock it down by the end of the week — siting safety concerns. Lame. So, fair warning to all, go get your Leaning Tower of Dallas selfie before it's to late.