After nearly a half season grinding it out as Pop's assistant, Coach Timmy is finally getting his shot. And standing 6' 11" it has to make him the tallest head coach to ever coach an NBA game too?
But lets talk about what everyone wants to know. Who will Tim be wearing on the sidelines of his first game?
Will it be Levi jean shorts and Birckenstocks?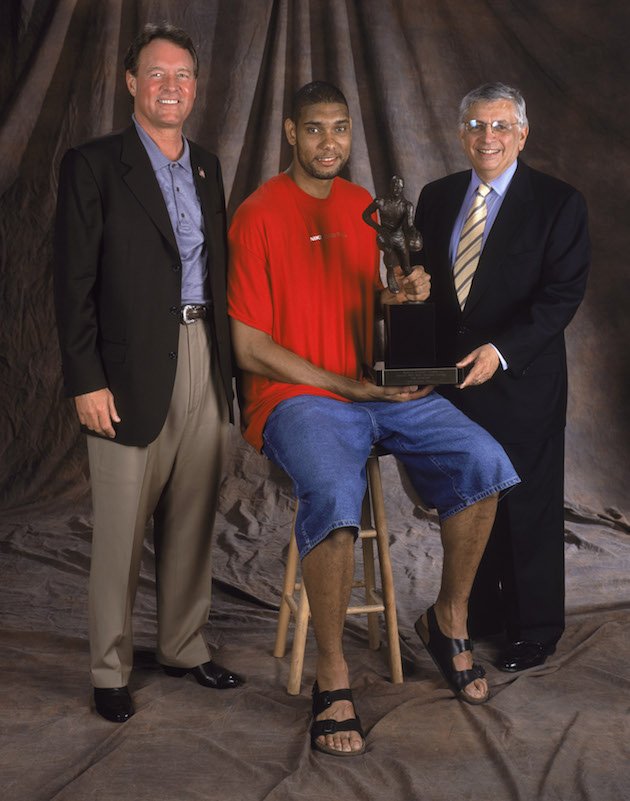 That's what we in the fashion industry would call, "making a splash." But I would be surprised if Commissioner Adam Silver doesn't shut down this look real quick. Birkenstocks get very slippery when sweaty and it would just be too much of a liability for the NBA. They cannot afford an assistant coach tearing an ACL or achilles due to sweaty birkenstocks. So, if I had to guess, this look is probably out.
Maybe the casual XXXXXXXL blue button down with XXXXXXXXL blue JNCOS? This look commands attention. And power. I do think Adam Silver would be OK with this look but there is just no way Pop would be. It's too much of a risk. Tim wears this to just one game and Pop is sure to lose the locker room. They'll only want to be coached by Tim.
Now this is ALL class (and a little sass). I mean a tucked in short sleeve khaki button down shirt with blue jeans AND a backpack?? Stunning. And the backpack screams this is a business trip and I've done all my homework. If I'm Tim's stylist this is the look I'm suggesting.
Potential fit honorable mentions:
Regardless of what Tim decides to wear there is one thing we know for sure; the fashion world and NBA coaches around the league will be put on notice tonight. Coach Tim has arrived.