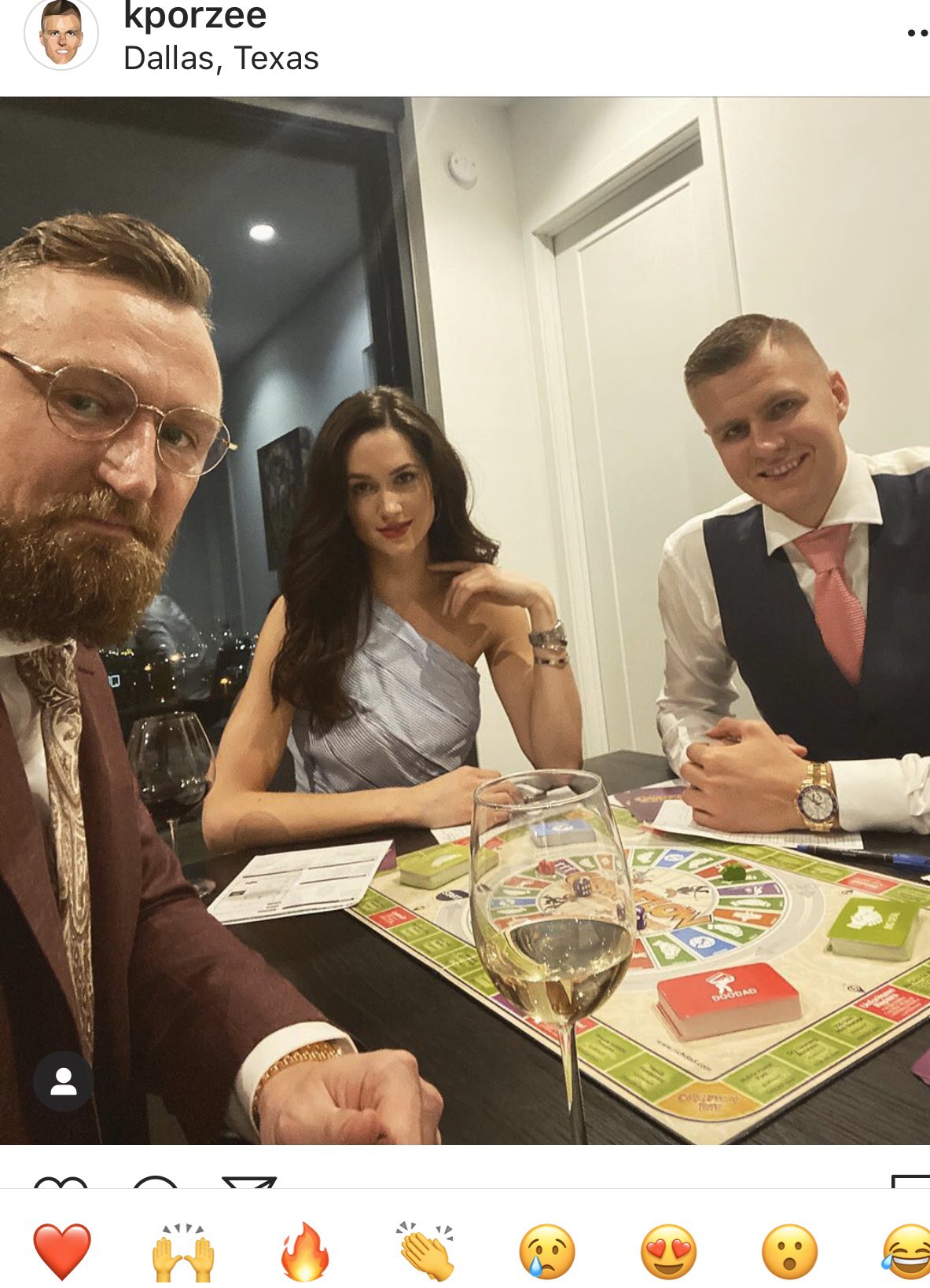 Stunning. Fire fit city, population Porzingis. Although I am hearing people say it looks more like he and his boy are about to cut a UFC promo than play a game of monopoly. Hard to disagree with that take.
Either way, Mav fans have to love seeing Porzingis keeping his competitive edge during #CoronaSZN by playing some classic board games. I don't know when the NBA will return but I do know when it does, Porzingis will be ready.
I reached out to his reps to find out who won the game but still no word back. But as the saying goes — look good, feel good, play good. So, I'd be shocked if Porzingis didn't take home the W.