Game changing news out of the NCAA today. It's been a long time coming too. But the question now become which schools will benefit the most from the proposed rule change? And there's NO DOUBT the University of Texas is at the top of that list.
Because when the top high school recruits across the country are looking at what city/town can bring them the most dough, there's not a single market in this country like Austin:
First of all, our alumni have deeper pockets than any other Power 5 school in the country. And every Texas alum who owns a business will be salivating at the idea of having UT players endorse their respective businesses. They can pay a shit ton of money to do so too.
Personal appearances? Ummm you ever heard of 6th street? Rainey Street? Every one of these bar/clubs will be paying players to make personal appearances and do so every single night.
Social media? This is just math. Texas has the second biggest population in the country. If you're a star athlete at Texas, that means the eyes of that population will be on you AKA everyone will follow you on social media. And the more followers you have, the more you can make on social media endorsements.
With all that in mind, why in the hell would any recruit choose a lowly place like Norman, Oklahoma or College Station, Texas? It just won't happen. Texas legitimately may never have to compete for a recruit again.
Now, there will of course be one gap year until players can get paid, which is next season. So haters out there will say — "yeah, you're right, you will never ever lose again once players can be paid but you'll definitely lose next season."
Well haters, I guess you didn't see this news drop last night: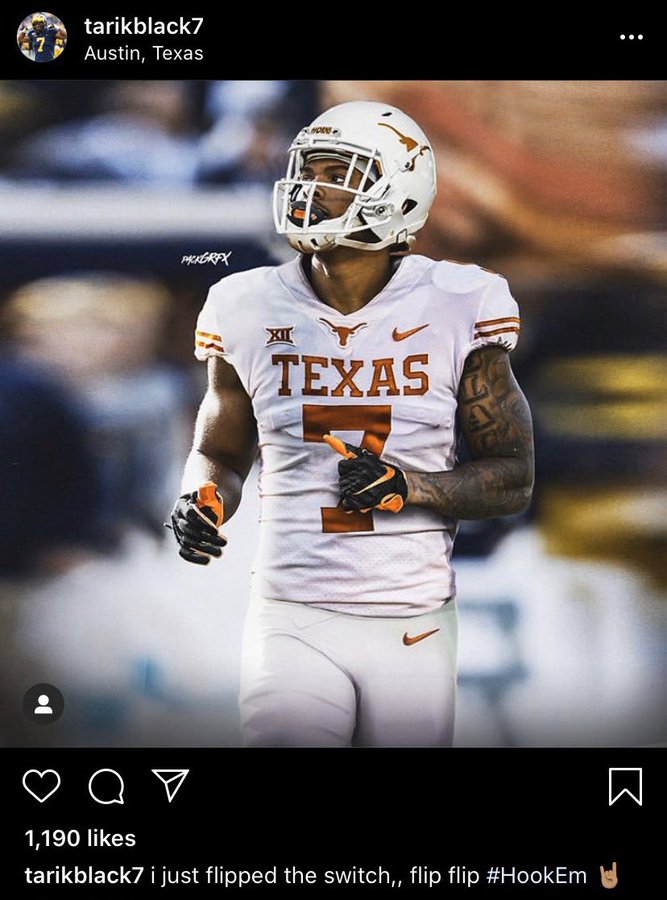 Ehlinger now has Tarik Black, Jake Smith, Brennan Eagles and Jordan Whittington to throw the ball to?!?!? Thoughts and prayers to every defense in the country. Ehlinger may average 700 yards a game.
Hit it Ehlinger:
April 30, 2020