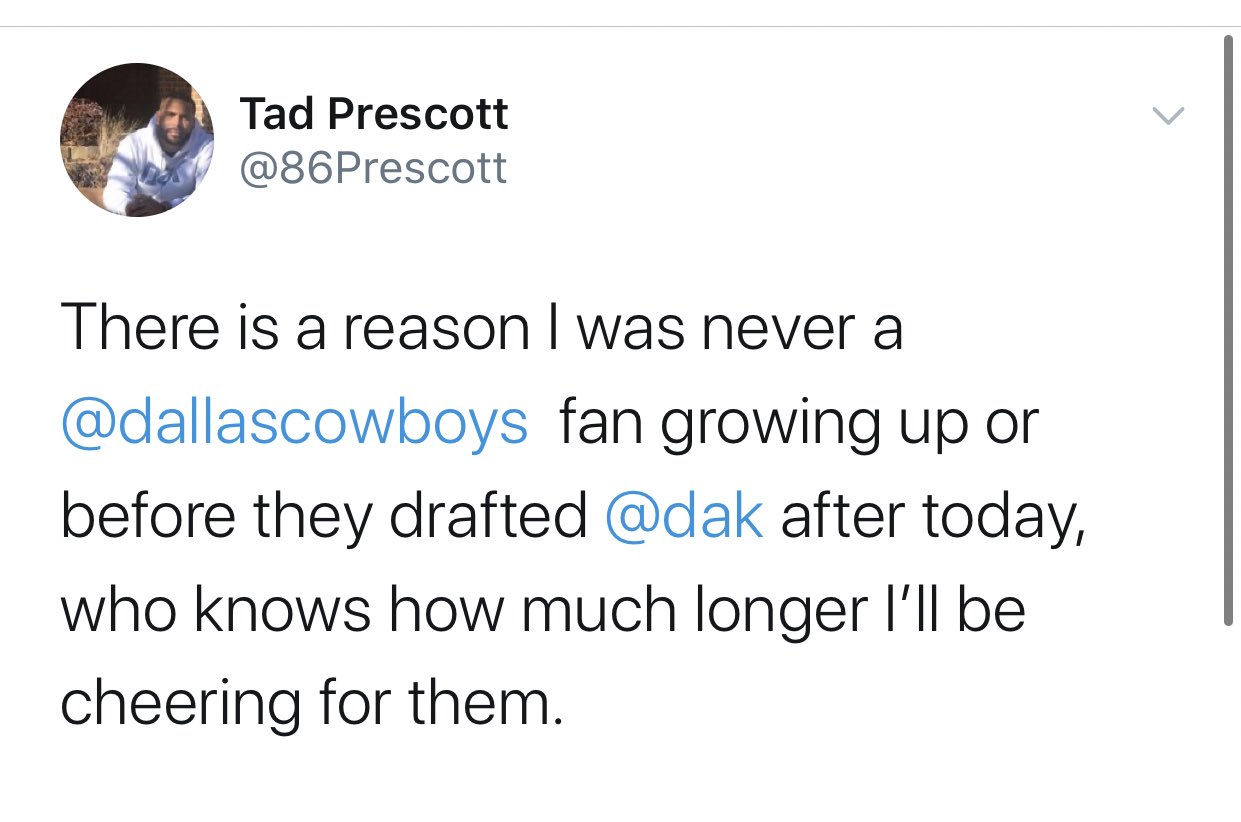 Obviously Dak's long term deal did not get done today:
And shortly after the deadline hit, Tad shot off the above tweet. Clearly venting Dak's frustrations with the Boys. I get it too. Dak is going into the season making about $470 Million less than Patrick Mahomes. That's got to sting. It doesn't matter that Mahomes may be the best QB1 of all time. Dak, like every QB in the league, has an ego. He thinks he's the best and wants to be paid like the best.
HOWEVER, if I were Dak (newsflash I'm not) I don't how I would feel about my brother putting out that tweet. I mean Dak's going to be back at the negotiation table in less than a year. Does he really want his brother's tweets affecting those negotiations? Because face it, so long as Dak has a solid season this year he's going to get paid in 2021. Facts. And if he's looking for the deal that will land him the most money, both on and off the field, it's going to be the Cowboys. Which is why Tad needs to get the fuck off twitter and continue to just sit poolside at Dak's mansion and put out positive vibes only.