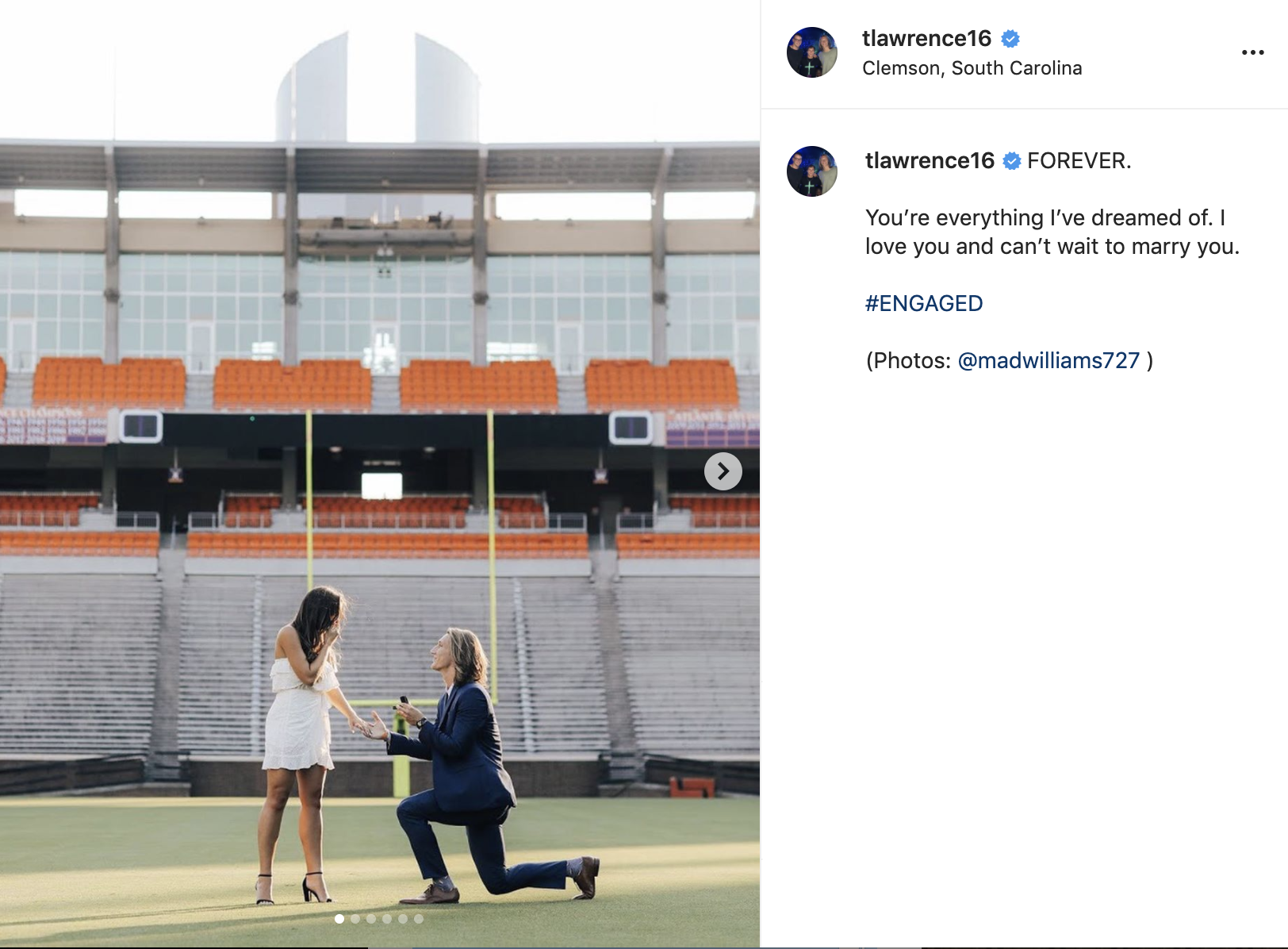 Talk about home field advantage?! But still, what a call by Trevor. Having the confidence to put the ring in his own hand, on his own turf, and with everything on the line! Not to mention during the middle of a global pandemic! Moves like this is what makes Trevor special.
A lot of people will call Trevor crazy though. Say that he's too young. Has too much money ahead of him. Haters may even point to the fact that QB1s in College should be trying to get rings, not give them away. But love doesn't know age, money or Championships. Love is love and I love, love.
Congrats to the future Mr. and Mrs. Trevor Lawrence!