This fucking guy. Who the hell does Coach Duggs think he is? Hours before the biggest game in Tech history and Duggs has the audacity to galivant around the internet, taking any coaching call that comes his fatass way?
People dream their whole lives of having the opportunity to suit up in the raider red and coach in the Goodyear Cotton Bowl, yet this is how Duggs came dressed: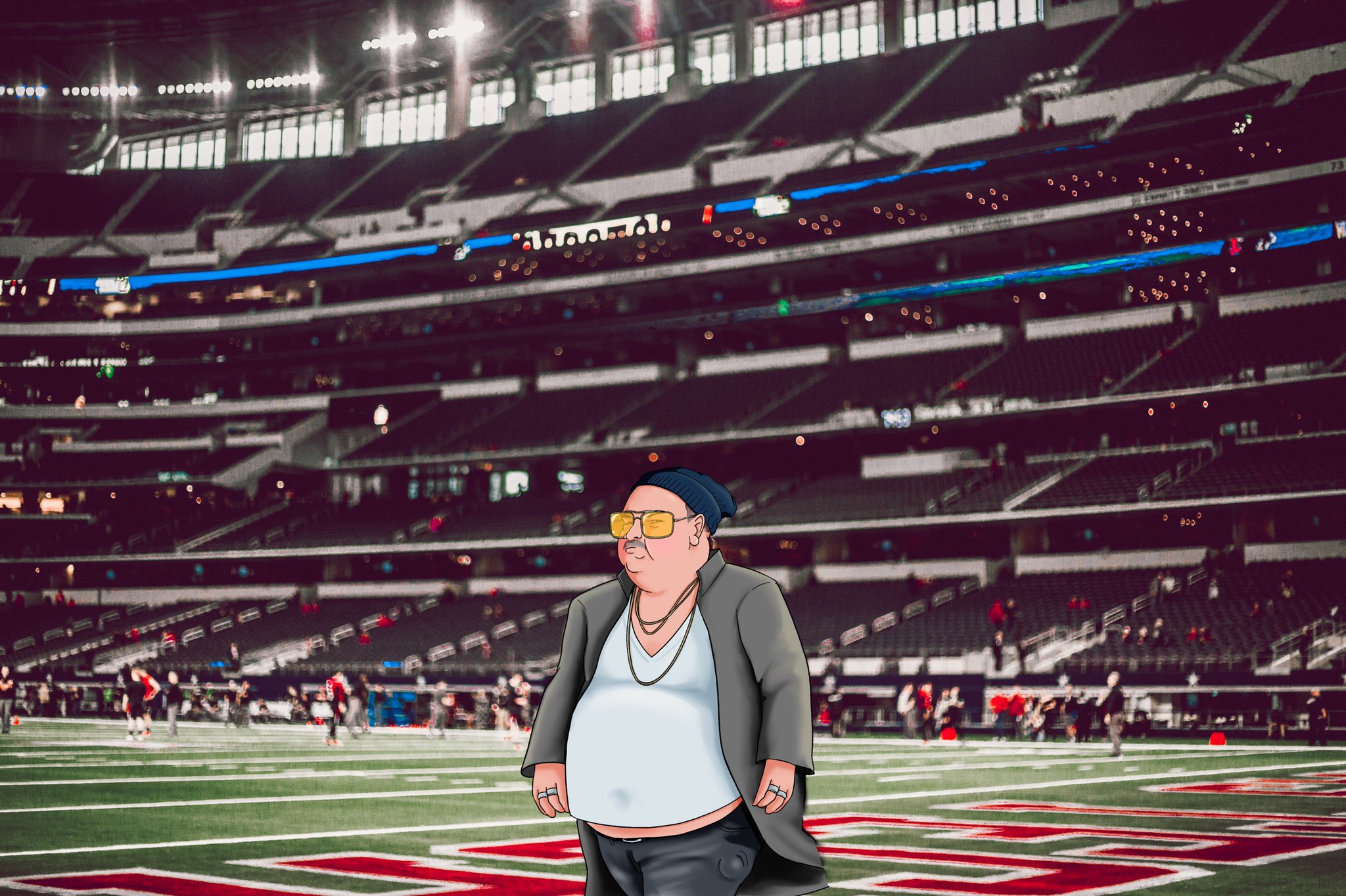 What an asshole. I guess no matter the fame or glory — a fat, disgusting slob is always going to be a fat, disgusting slob.
But I do understand the people who'll say it'll be tough to see Duggs go. I'll give Duggs credit too. He's brought excitement to our quiet little Lubbock town. However, don't forget this is also a man who lost to a lowly TCU team. A man who allowed his QB1 to throw SEVEN INTs in the game! And all Duggs cared about was hitting the over:
So, with Duggs having both a severe eating and gambling habit, it really shouldn't come as a surprise to Raider fans that AD Hocutt cut ties with Duggs aka kicked he and his lackadaisical defensive and offensive schemes out of Lubbock!
Not to mention, with rumors swirling Duggs locked Craig James' grandson in a closet and farted all over him, it was only a matter of time until Duggs was out in Lubbock.
Fuck him. Good riddance. It's guys like Ricky Squeaks that make the Raiders high octane offense run. Not a subpar coach with a horrendously deep belly button and even more disgusting pepperoni nipples.
Raider Nation, sleep well tonight. Because while Duggs may have brought us a Co-Big 12 Championship during the midst of a global pandemic, he will never be Mike Leach. And sure as hell will never be Kliff Kingsbury.
Thank you, next.