Obviously the big news of the day is that fans will not be allowed to attend March Madness games. Pretty wild stuff. But even though it will be very strange to watch the games, at least the show will go on and the entire tournament won't being cancelled.
Which brings me to Texas and why we should now be favorites to win the whole damn thing.
As most Longhorns know, until about three weeks ago this was not our year. So much so that fans just stopped showing up to games: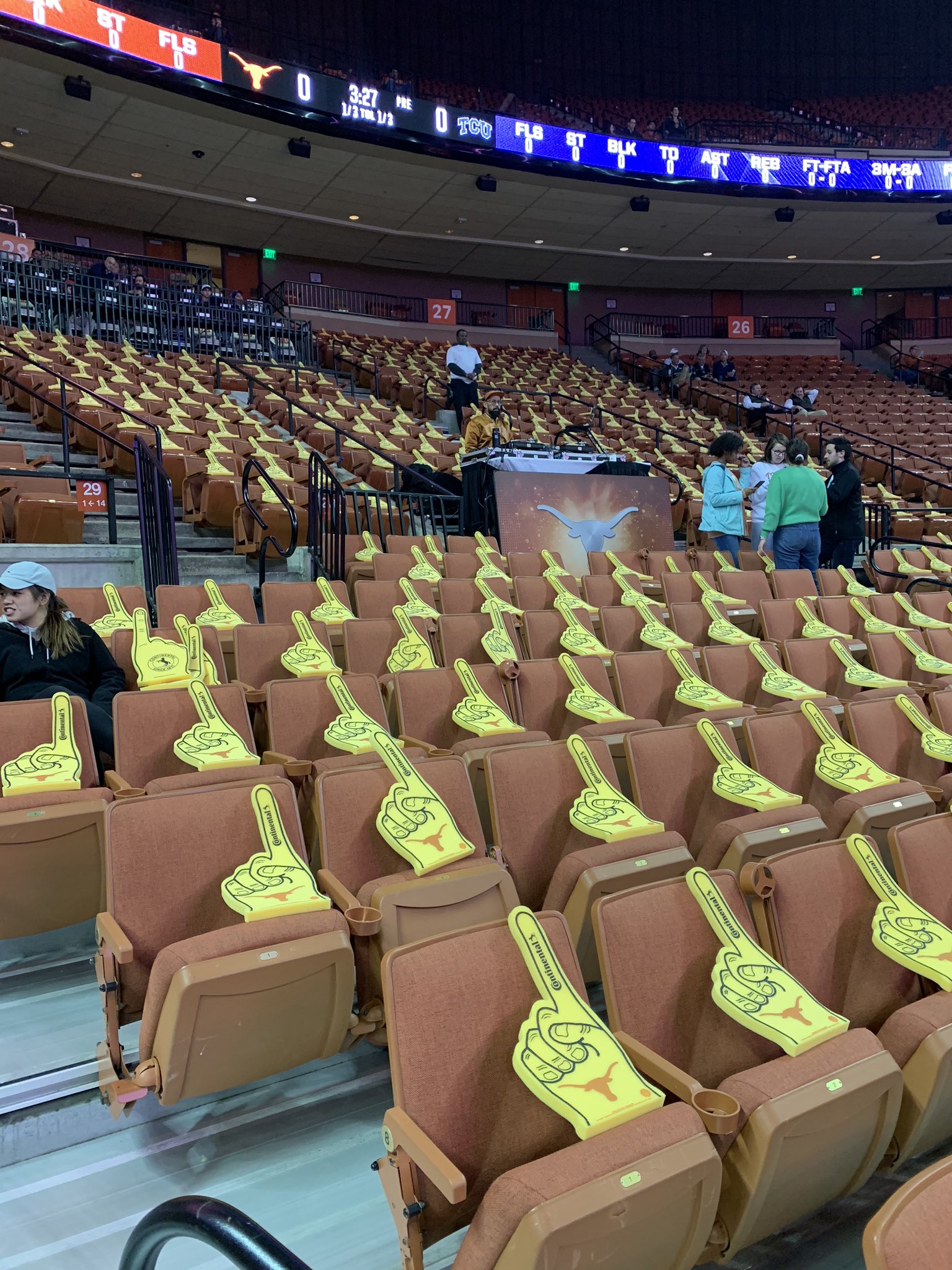 But the less and less fans showed, the better and better we played. And by better I mean we went on a heater of a 5 game win streak:
Then fans got excited and came flocking into the Frank Erwin Center last Saturday to watch this new and improved team try and cap off the season with a 6 game win streak. But what happened? We played like complete shit and got curb stomped by a lowly Oklahoma State team:
So, here is my point. This Longhorn team is not only used to playing in an empty arena, we thrive from it. It's how we play our best ball. No other team in March Madness will have that experience. But we will. And that makes us awfully dangerous in a "no fans allowed" March Madness tournament.